Polycom is passionate about helping small and medium-sized businesses (SMBs) grow. We enable that growth by helping those businesses better communicate and collaborate with their employees, partners, and customers—anytime, anywhere and on any device.

Polycom uses the most advanced audio, video, and content-sharing technologies to create solutions that are powerful, affordable and easy to use. Those solutions address a range of communication activities, from telephony and video conferencing, to telepresence and unified communications.

________________________________________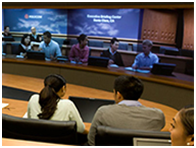 Video Conference/Telepresence Solutions
Make the collaboration experience more productive by adding Polycom business-grade visual communications solutions for cubicles, offices, conference rooms and mobile applications

________________________________________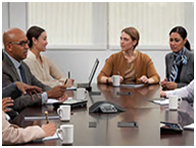 Voice Solutions
For SMBs seeking the most advanced telephony solution, or the most cost-effective basic phone system, Polycom and its partners offer complete solutions.