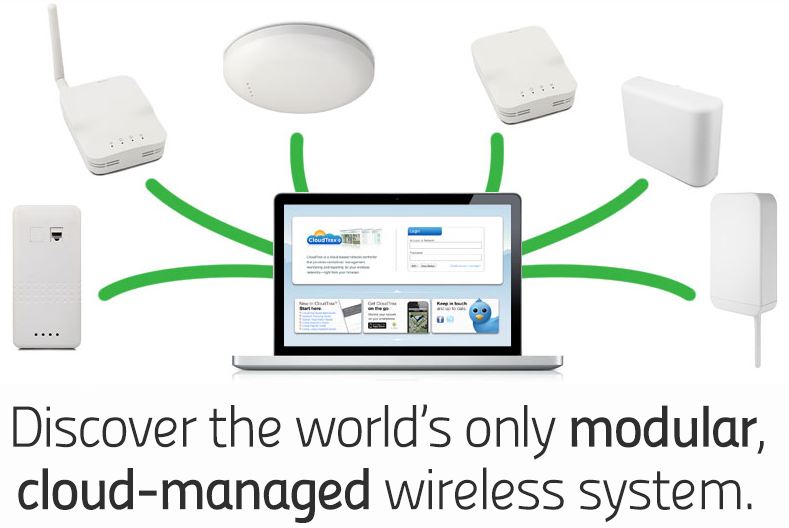 Open-Mesh's access points, enclosures and cloud controller work seamlessly to deploy enterprise-grade wireless networks at a fraction of the time and cost of traditional networks.
Modular by design.
Open-Mesh access points and enclosures are designed to work seamlessly together. Just choose the access point that is optimized for your wireless demands—range, speed, or absolute lowest cost—then choose the enclosure that best fits your environment. Swap, upgrade, move and replace as needed: the possibilities are endless.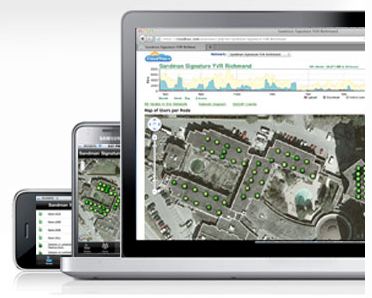 Cloud managed.
What used to require a dedicated server on-site can now be done through your Internet browser and Open-Mesh's free, cloud-based network controller, CloudTrax. CloudTrax is packed with powerful features to meet the demands of IT professionals, yet is easy enough to be deployed by someone with little to no network experience. And the price? It's free: every Open-Mesh access point includes a perpetual CloudTrax license.
Mesh enabled.
Every Open-Mesh access point is mesh enabled. That means you can install units like traditional access points, hardwired to the Internet, and add additional units that only require power wherever you need to extend coverage. All access points work together to form a self-organizing, self-healing wireless network. You can now extend your network to the furthest reaches of your property cable-free.

Revolutionary low price.
Open-Mesh is a fraction of the cost of other low-cost, cloud-managed mesh wireless solutions. With hardware designed from the ground up to fit even the tightest budget, along with a cloud controller that's 100% free, Open-Mesh is the obvious choice for cost-sensitive deployments. But don't let the low price fool you: Open-Mesh meets or exceeds the specs of other solutions costing ten times more. With access points starting at just $55, Open-Mesh proves how affordable enterprise-grade, cloud-managed wireless networking can be.
Your logo, not ours.
Open-Mesh is ideal for systems integrators, resellers and IT consultants because we don't put any logos on our boxes or access points. Even our cloud controller contains no links or references back to Open-Mesh. With no competing messages, your brand is the star of the show.

Always a perfect fit.
Open-Mesh makes it easy to get wireless coverage exactly where you need it. With a series of easy to use enclosures, you can put your access points on a wall, a ceiling, a pole, a roof, a tree...well, you get the idea. Open-Mesh enclosures are designed specifically for the tiny, powerful OM2P series access points and blend in seamlessly in any office, hotel, warehouse or apartment block. You see the wireless network; not the access point.
Flexible power options.
All Open-Mesh access points support 12-20v passive PoE, so the same cable that feeds your access point data can also provide power. With the use of a single-port, an eight-port, or a twelve-port rack mounted passive PoE injector, you can power your access points up to 350 feet away. Open-Mesh also provides a full range of power supplies that work in virtually every country around the world. Powering your network has never been easier. Note: not 802.11af PoE compatible.
Trusted everywhere.
Open-Mesh products are used by millions of users on tens of thousands of cloud-managed networks around the world every day. From five-star luxury resorts to multi-story apartment complexes to the neighbourhood coffee shop and house down the street, you'll find Open-Mesh products at many of the companies and places you already know. Join the thousands of people who have already discovered the power, ease and reliability of Open-Mesh cloud-managed mesh wireless networks.
Powered by CloudTrax
Hardware is only half the story. With Open-Mesh's free cloud controller, CloudTrax, you can filter and prioritize traffic, set up multiple SSIDs, authorize users with native Active Directory, RADIUS, WPA2, or WPA-Enterprise security, brand your own captive portal, charge for access and much more. All from your laptop, tablet or smartphone.