Enabling service providers to deliver a new generation of cloud services – Your Cloud, Polycom technology
Polycom is driving a new era of unified communications and video solutions that is redefining how service providers deliver video, voice, and mobile services.
Customers are looking to service providers to deliver innovative cloud-based UC and video services. Polycom infrastructure, endpoints, services, and go-to-market support give service providers all the tools they need to satisfy this large and growing market. Deliver innovative solutions with your cloud, and Polycom technology.
Unified Communications as a Service
Polycom, with our technology partners, help service providers deliver innovative UC solutions from the cloud. They can blend voice, video, mobile, and applications into a seamless customer experience.
________________________________________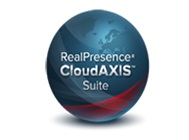 RealPresence CloudAXIS Suite
Polycom RealPresence CloudAXIS Suite is a software extension of the Polycom RealPresence Platform that extends secure enterprise-grade Polycom video collaboration to anyone with a browser and web camera.
________________________________________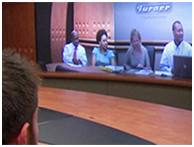 UC Infrastructure
The Polycom RealPresence Platform is the most comprehensive software infrastructure for universal video collaboration. It provides the carrier-grade scalability, reliability, performance and security needed by service providers powering the market-leading HD telepresence and video solutions of Polycom.
________________________________________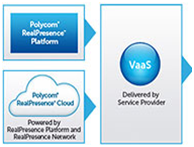 RealPresence Cloud
Polycom RealPresence Cloud is a wholesale, carrier-ready offering. It equips service providers with carrier-grade infrastructure, endpoints, and services so they can quickly offer to businesses of all sizes subscription-based solutions for video collaboration—Video-as-a-Service (VaaS).
________________________________________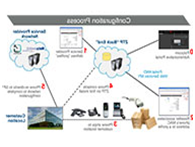 Provisioning Solutions
Polycom VoIP products are suitable in a variety of customer environments – large enterprises, medium and small business; either premise-based or as part of a service provider offering. The devices support a wide range of provisioning options.
_______________________________________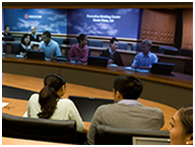 HD Telepresence & Video
Polycom HD telepresence and video solutions leverage our innovative software and open standards-based approach to deliver great video collaboration experiences. Enjoy stunningly realistic telepresence experiences at the desktop, in a conference room or in an immersive environment -- at less than half the bandwidth.
_______________________________________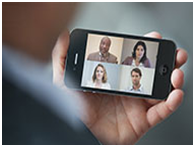 Mobility Solutions
Today, more than one seventh of the population teleworks...and most of us are remote or mobile at least some of time. Polycom RealPresence Mobile is our free-to-download mobile software solution. It extends the enterprise-grade video collaboration capabilities of the Polycom RealPresence Platform beyond the conference room, office, and firewall so your employees can collaborate by video on their mobile tablets.
________________________________________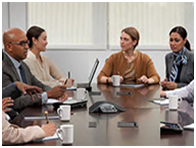 Voice Solutions
Customers often come to service providers seeking a hosted solution. Often that's because they want robust communication capabilities at a small business price. These businesses can interact more professionally with their customers and better compete with larger businesses thanks to the advanced communications options from Polycom.
________________________________________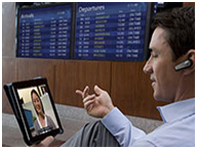 Global Services
Whether your customers rely on a managed or hosted solution, they expect excellence from your services. Polycom Global Services offers you unsurpassed expertise in voice, video, and data communications to help you protect the integrity of your conferencing environment. Service providers benefit from the Polycom Support and Professional Services portfolio, which assists in the planning, design, implementation, and management of your conferencing solution.
________________________________________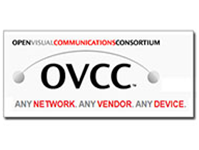 Open Visual Communications Consortium
The Open Visual Communications Consortium (the Consortium) is the first global visual communication exchange based on open standards that links service provider networks globally. By participating in the Consortium, service providers are better positioned to deliver breakthrough video connectivity and interoperability, drive business-to-business (B2B) applications, and usher in a new era of consumer visual communications.